---
GRAVITATIONAL WAVES
---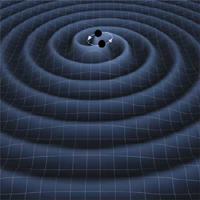 Image
Name
Status
Location
Type of lensing


LIGO

The experiment started taking data in August 2001 (first phase). There were several extra

phases: in

Feb-Apr 2003 (second phase), in Nov-Dec 2003 (third phase), in Feb-Mar 2005 (fourth phase), in November 2005 (fifth phase) and 2009 (sixth phase).

In Washington and Louisiana.

Ground-based (operational)



Advanced LIGO

Advanced LIGO observations are planned to begin in 2014.

In Washington and Louisiana.

Ground-based (proposed)

GEO 600

The project it's been working since 1995.

In the north of Germany, 25 kilometers south from Hannover.

Ground-based (operational)

VIRGO

It was started in 2003 and is still taking data.

In Cascina, close to Pisa, in Italia.

Ground-based (operational)

TAMA 300

The project started in 1995.

P

It is located close to Tokio, Japan.

Ground-based (operational)
MiniGRAIL
It started in 2001.
Kamerlingh Onnes Laboratory, Leiden University
Ground-based (operational)
Mario Schenberg (Graviton)
Group created in 1991
Sao Paulo, Brazil.

Ground-based (operational)


CLIO

It's been working since 2005.

Kamioka mine, Gifu Prefecture, Japan.

Ground-based (operational)


SFERA
-

-

Ground-based (proposed)


AIGO

In project



Near

Gingin

, north of Perth in Western Australia.
Ground-based (proposed)

LCGT

In project

Close to Tokio, Japan.

Ground-based (proposed)


Einstein Telescope

In project

Not decided yet.

Ground-based (proposed)
INDIGO

In project

Not decided yet.

Ground-based (proposed)


AGIS

In project

-

Ground-based (proposed)


Torsion-Bar Antenna

In project

-

Ground-based (proposed)
NAUTILUS
It was instal led in 1992. It finished the first phase and took data in 2003.
INFN Frascati National Laboratories
Ground-based (decommissioned)

EXPLORER
It was installed in 1984
CERN
Ground-based (decommissioned)

AURIGA
It worked until 2009 aprox.
Laboratori Nazionali di Legnaro - INFN
Ground-based (decommissioned)

ALLEGRO
They started taking data in 1991.




Louisiana
Ground-based (decommissioned)



NIOBE
It was established in 1990.
The Australian International Gravitational Research Centre Perth, Australia
Ground-based (decommissioned)



AIGRC

The project started in 1995 and the facilities are being built.

The facilities are located in GinGin, 80 Km north of Perth, Australia.

Ground-based (decommissioned)


LISA

LISA start in 2016, after a successful

LISA Pathfinder

flight and selection in the ESA Cosmic Vision program,

which would then enable launch in 2025.

-

Space-based (planned and proposed)


LISA Pathfinder
To be launched in June 2013.
-

Space-based (planned and proposed)




DECIGO
-

-

Space-based (planned and proposed)


Big Bang Observer (BBO)
-

-

Space-based (planned and proposed)




European Pulsar Timing Array (EPTA)

It's working

The EPTA uses five European telescopes. These are the Westerbork Synthesis Radio Telescope, the

Effelsberg Radio Telescope

, the Lovell Telescope, the Nançay Radio Telescope and the Sardinia Radio Telescope.
Astronomical



NANOGrav
It's working now.
Green Bank and Arecibo radio telescopes.
Astronomical


PPTA
It's working now.
-

Astronomical


Einstein@Home
It's working now.
-

Data Analysis


LIGO

Link: http://www.ligo.caltech.edu/

Who: National Science Foundation (NSF) de los EEUU.

Where: In Washington and Louisiana.

How:

The Laser Interferometer Gravitational-Wave Observatory (LIGO) is a facility dedicated to the detection of cosmic gravitational waves and the harnessing of these waves for scientific research. It consists of two widely separated installations within the United States one in Hanford Washington (2 km) and the other in Livingston (4 km), Louisiana operated in unison as a single observatory.

LIGO will detect the ripples in space-time by using a Michelson-Morley laser interferometer.

LIGO have presented upper limits on the amplitude of gravitational

waves from 28

isolated pulsars using data from the second science run of LIGO. The sixth phase it's been call Enhanced LIGO.

When: The experiment started taking data in August 2001 (first phase). There were several extra phases: in Feb-Apr 2003 (second phase), in Nov-Dec 2003 (third phase), in Feb-Mar 2005 (fourth phase), in November 2005 (fifth phase) and 2009 (sixth phase - Enhanced LIGO).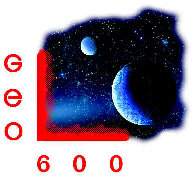 GEO 600
Link: http://www.geo600.uni-hannover.de/
Who: It is a project of the Max Planck Institute for Astrophysics and astrophysics department at the University of Glasgow.
Where: In the north of Germany, 25 kilometers south from Hannover.
How: The GEO 600 gravitational waves detector, small compared with others, which has two arms of about 600m length. It will compare the data took by the other detectors such as LIGO, VIRGO ... The web page is well built and contains a lot of interesting information.
When: The project it's been working since 1995.

VIRGO
Link: http://wwwcascina.virgo.infn.it/
Who: The VIRGO collaboration was set up between Italian and French research teams
Where: In Cascina, close to Pisa, in Italia.
How: The Virgo detector for gravitational waves consists mainly in a Michelson laser interferometer made of two orthogonal arms being each 3 kilometers long. Multiple reflections between mirrors located at the extremities of each arm extend the effective optical length of each arm up to 120 kilometers. The frequency range of Virgo extends from 10 to 6,000 Hz. This range as well as the very high sensitivity should allow detection of gravitational radiation produced by supernovae and coalescence of binary systems in the milky way and in outer galaxies, for instance from the Virgo cluster.
When: It was started in 2003 and is still taking data.

TAMA 300
Link: http://tamago.mtk.nao.ac.jp/
Who: It's a project directed by the National Astronomical Observatory of Japan, University of Tokio and several institutions and investigation committees.
Where: It is located close to Tokio, Japan.
How: TAMA 300 adopts a Fabry-Perot Michelson Interferometer with recycling of 300 m length. The aim of the project is to develop advanced techniques needed for a future km-sized interferometer and catch gravitational waves that may occur within our local group of galaxies.
When: The project started in 1995.

MiniGRAIL
Link: http://www.minigrail.nl/index.html
Who: Universiteit Twente
Laboratori Nazionali di Frascati
Universidade de Sáo Paulo
Laboratori Nazionali di Legnaro
Leiden University
Leidse Instrumentmaker School
Where: Kamerlingh Onnes Laboratory, Leiden University
How: The MiniGRAIL detector is a cryogenic 68 cm diameter spherical gravitational wave antenna.
When: It started in 2001.

Mario Schenberg (Graviton)
Links: http://www.das.inpe.br/graviton/index.html
http://dgp.cnpq.br/buscaoperacional/detalhegrupo.jsp?grupo=0087100JDBPQQV
Who: INPE (Instituto Nacional de Pesquisas Espaciais)
Where: Sao Paulo, Brazil
How: The Mario Schenberg (Gravitational Wave Detector, Antenna, or Brazilian Graviton Project) is a spherical, resonant-mass, gravitational wave detector. Similar to the Dutch-run MiniGRAIL.
When: Group created in 1991

CLIO
Links: http://en.wikipedia.org/wiki/CLIO
Who: Institute for Cosmic Ray Research of the University of Tokyo.
Where: Kamioka mine, Gifu Prefecture, Japan
How: CLIO is the Cryogenic Laser Interferometer Observatory, a prototype detector for gravitational waves. It is testing cryogenic mirror technologies for the future Large Cryogenic Gravity Telescope (LCGT).
When: It's been working since 2005.